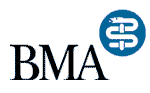 British Medical Association

Hong Kong Branch

The Council

Half of the Council is elected each year, with votes counted at the Annual General Meeting.

Current Officers and Council Members:

President:

Dr. LO See-kit, Raymond

Vice President:

Dr. WU, Adrian

Honorary Secretary:

Dr. HUNG Che-wai, Terry

Honorary Treasurer:

Dr. Jason BROCKWELL

Council Members:

Dr. Natalie CAVES

Dr. CHEUNG Tse-ming

Dr. Sally Anne FERGUSON

Dr. Donald GREIG

Dr. Steven HUI

Dr. David KAN

Dr. Clarence LEUNG

Dr. Bernard MURPHY

Prof. Brian TOMLINSON

Last updated: 1 March, 2012

To contact the webmaster, please leave a message in the guestbook.